Regular price
Sale price
$16.99 USD
Unit price
per
Sale
Sold out
Enhance your small garden with the 4-pound/4 quart bag. Enriches 64 plants. This is a nice size for a raised bed and some containers.
I ship for free

For more information about vermicompost visit The Science of Vermicomposting
Share
View full details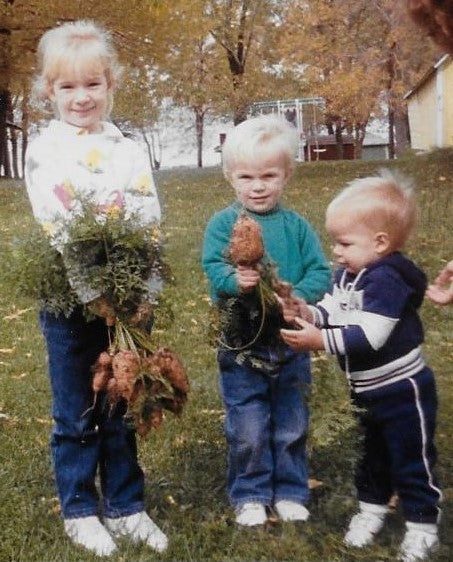 Is this your first time using worm castings? Worm castings are great for house plants, gardens, starting seeds, potted plants, transplants, perennials, and bushes.
Healthier plants
Disease and pest resistance
Extensive root systems
Increased yields
Improved taste and nutrition
No harmful chemical, natural
Beneficial microbes help release nutrients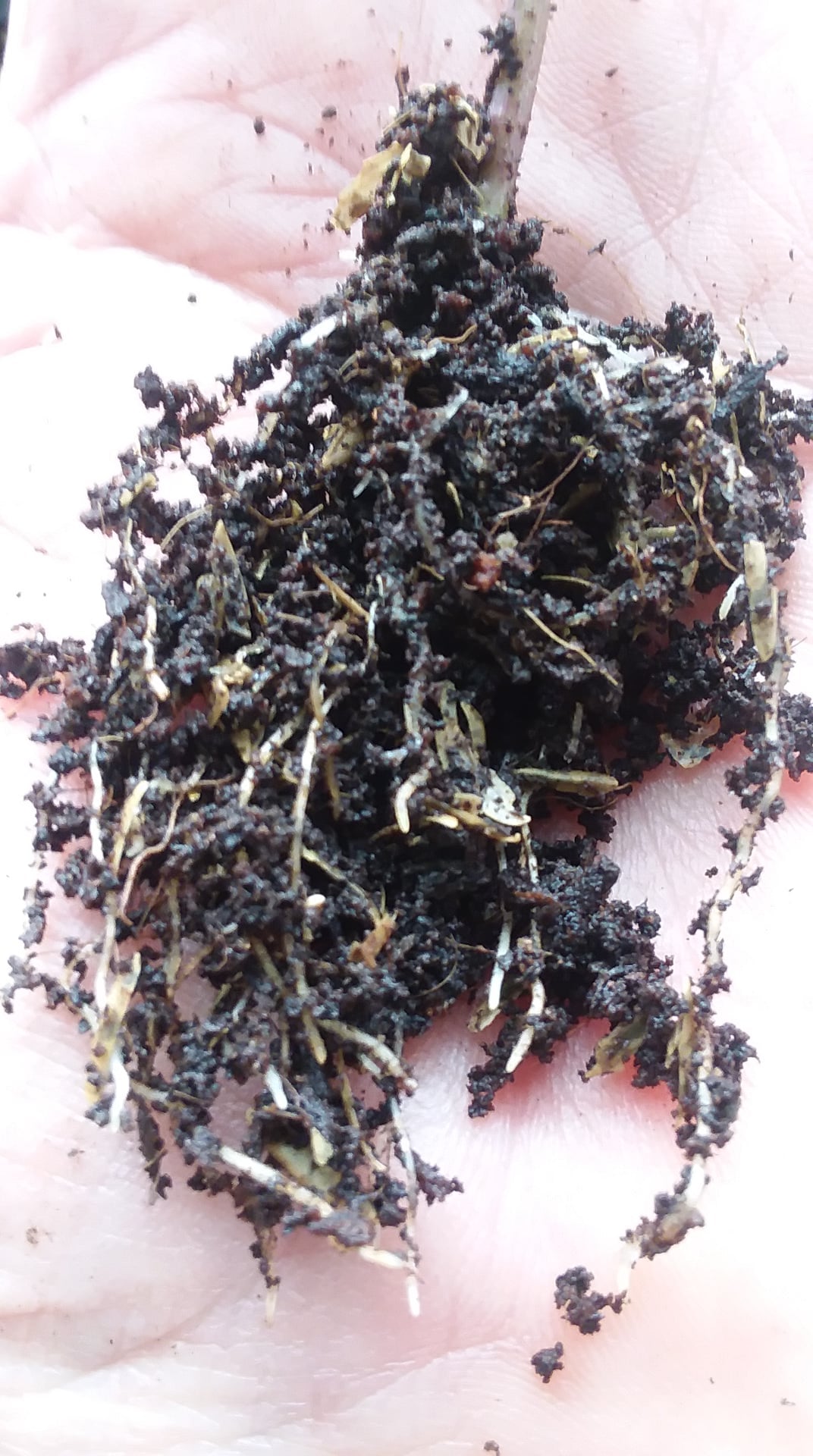 Cherish Your Roots - Add Devine Gardens Worm Castings
10% Devine Gardens worm castings added to potting soil gave this pepper seedling intense root structure - exactly what it will need to get nutrients out of the soil, naturally.
Worm castings are a microbe-rich substance made by red wiggler composting worms. When worm castings are added to soil, its beneficial microbes make your soil come alive with health! It's just like when we eat yogurt and other foods that contain beneficial microbes – the soil and the plants work together to fight off the bad guys! 
Do You Cherish Your Roots?

For your plants, one of the most important things that you can give them is good, strong, healthy roots. Good roots will enable your plants to get nutrients out of the ground. Remember, nutrients are made available to roots by microorganisms releasing and making available nutrients in the soil. Good roots also let your plants become drought resistant so that they will not be negatively affected by dry spells. An easy way to put valuable microbes into your soil and make it healthier is to add Devine Gardens worm castings. The above picture shows on the left a tomato grown in a pot with commercial fertilizer. The roots on the right are from a tomato plant grown with worm castings. An amazing and easy way to cherish your roots.

How to Use Worm Castings

Starting Your New Seeds

Inside – add 10% to favorite seed starting mix
Outside – Sprinkle on top of your seeds before covering with soil

New Plants

Boost Potting Mix – add 10% to your favorite potting mix
Planting Seedlings – put ¼ cup near the roots

Transplants

Replace approx 10% of soil from transplant hole with vermicompost. Surround roots with mixture when backfilling.

Established Perennials that need a pick-me-up

Estimate diameter of plant's width. For each foot mix 1 cup into top 2" of soil around plant under drip line. Apply yearly, if needed

Plants in containers including houseplant

Scratch in 1 tablespoons per quart of soil monthly
Or
Water plants with tea monthly

​Remember: 
Worm castings should be worked into soil to encourage activity of microorganisms. A little goes a long way – don't over use. Application rates depend on each plant's need and size. Test results showed a bell curve with 40% vermicompost having the highest growth rates. More than this and plants suffer from too much of a good thing. Best results are usually from using 10% - 20% and sometimes as low as 5%. Again it depends on each plants needs.